Mantra Bangle: Water Reflecting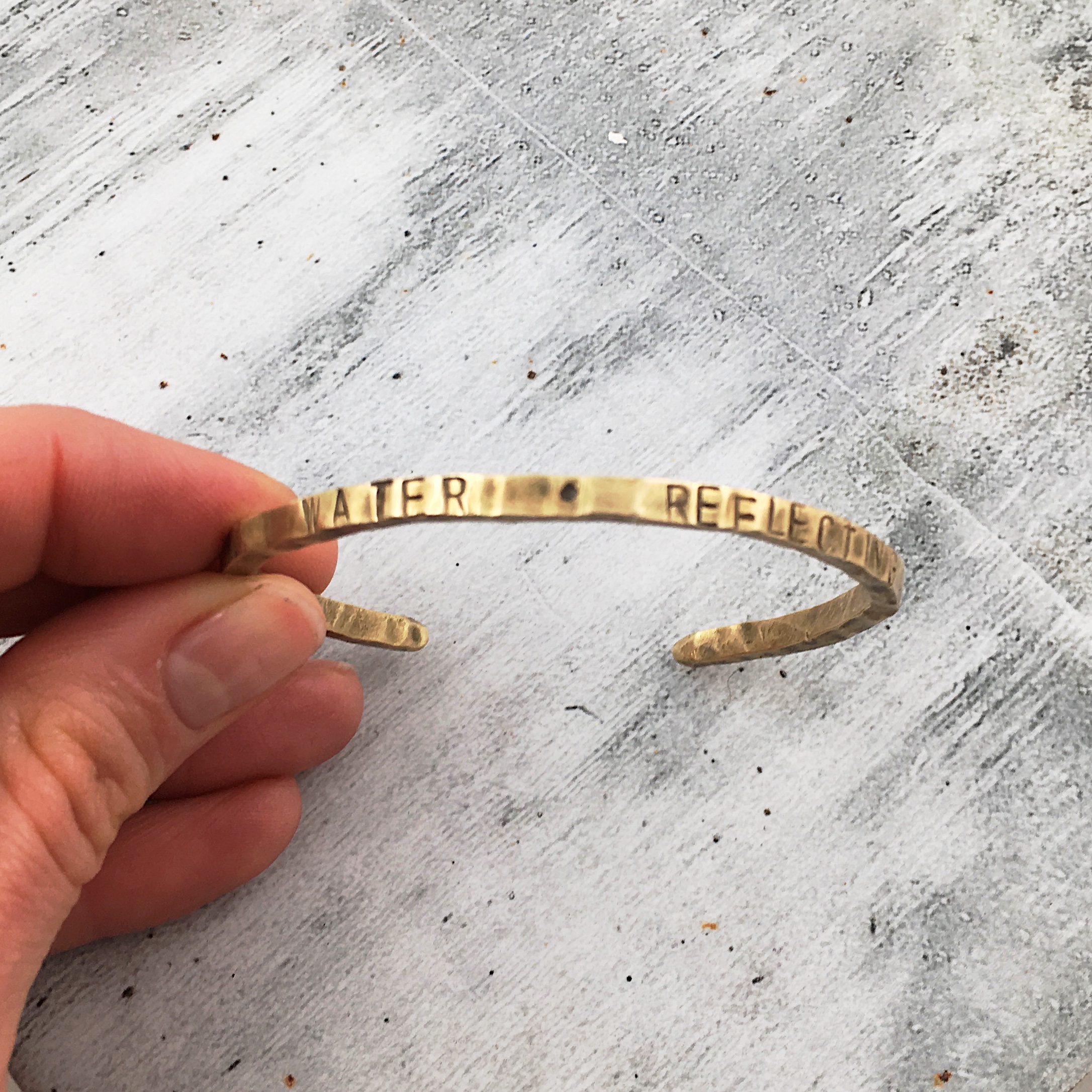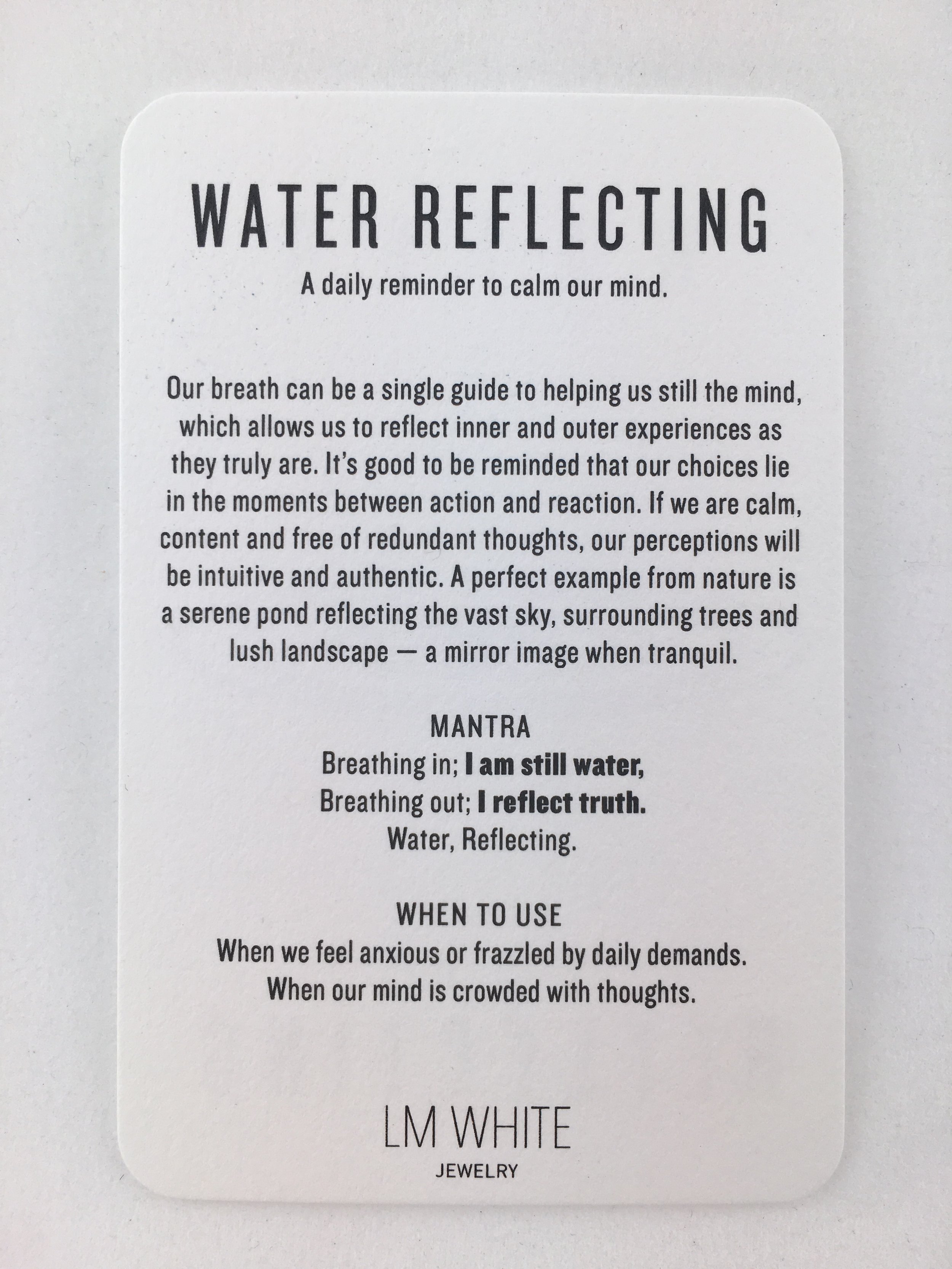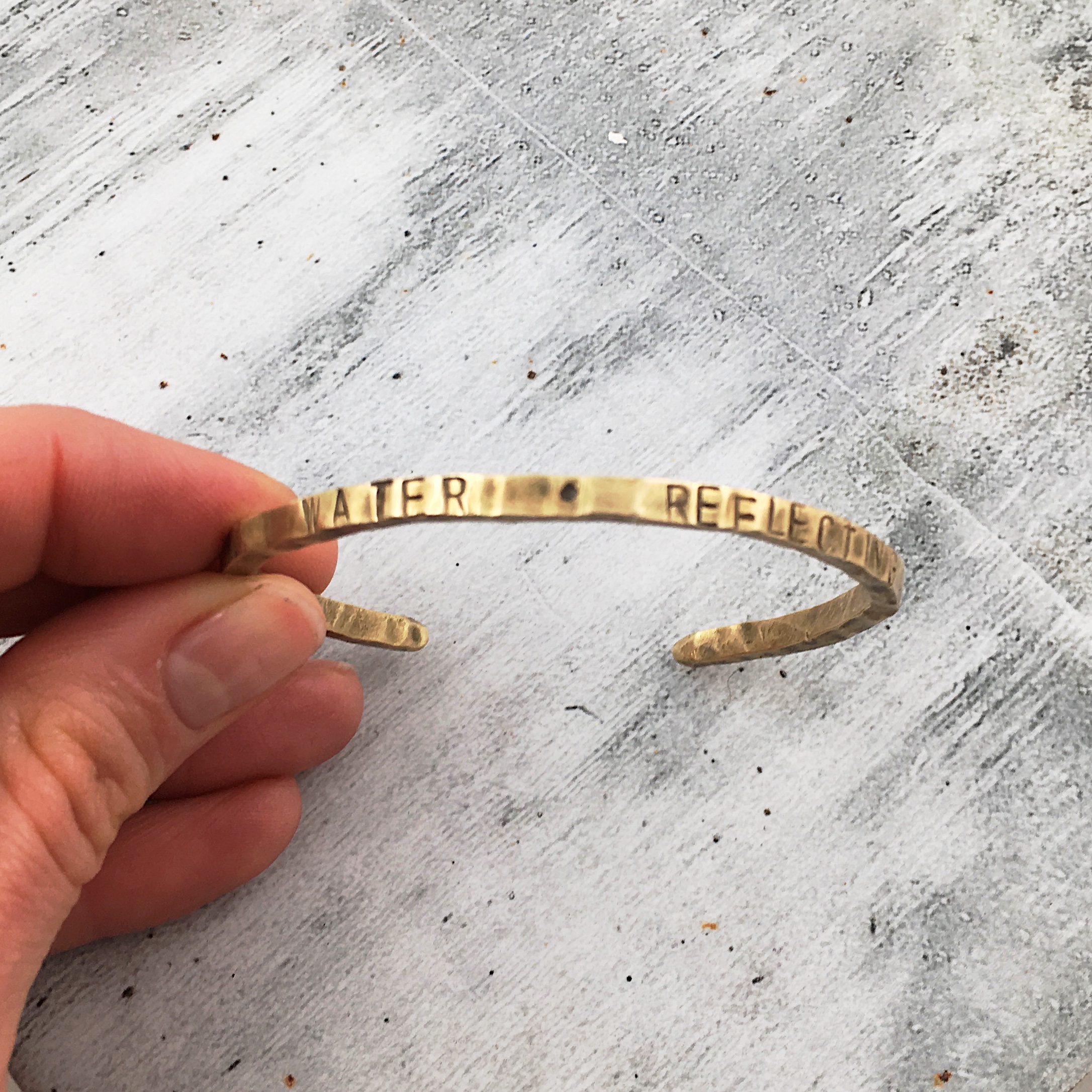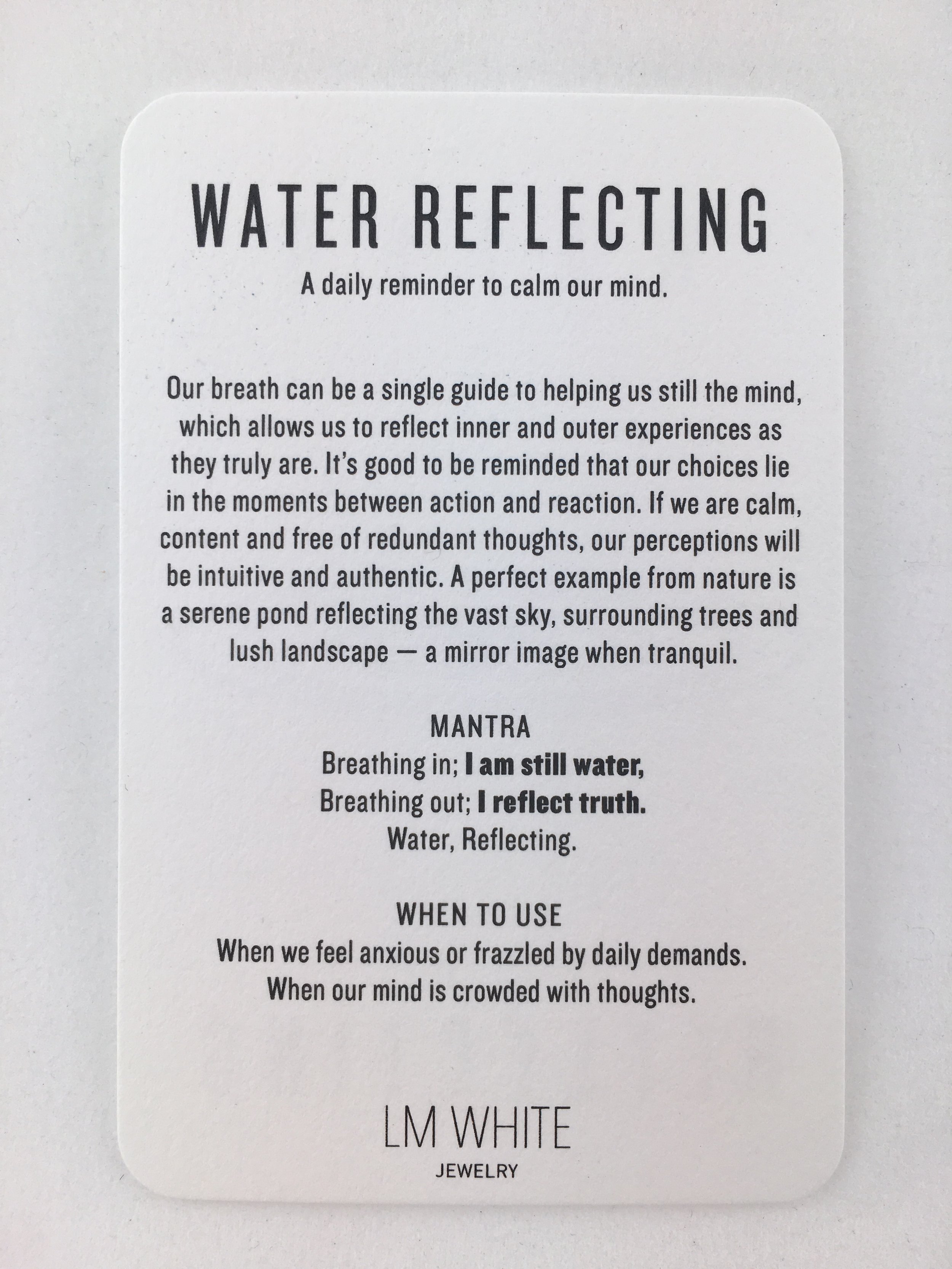 Mantra Bangle: Water Reflecting
Introducing our new Mantra Bangle Collection! I want to share my favorite "mantras" from Thich Nhat Hahn's teachings, in wearable form. The explanations with each piece incorporates diverse ideologies, gathered thoughts and tokens of wisdom from a wide array of disciplines and teachings. These are designed to aid in promoting inner stillness for our busy, modern lives. Take from it only what speaks to you, trust your own interpretation and make its significance as powerful as you wish.
Each bangle comes with an intention card:
Water Reflecting:
A daily reminder to calm our mind
Our breath can be a single guide to helping us still the mind, which allows us to reflect inner and outer experiences as they truly are. It's good to be reminded that our choices lie in the moments between action and reaction. If we are calm, content and free of redundant thoughts, our perceptions will be intuitive and authentic. A perfect example is serene pond reflecting the vast sky, surrounding trees and lush landscape - a mirror image when tranquil.
Mantra:
Breathing in; I am still water, breathing out; I reflect truth.
When to use:
When we feel anxious or frazzled by daily demands

When our mind is crowded with thoughts