Mantra Bangle- Mountain Solid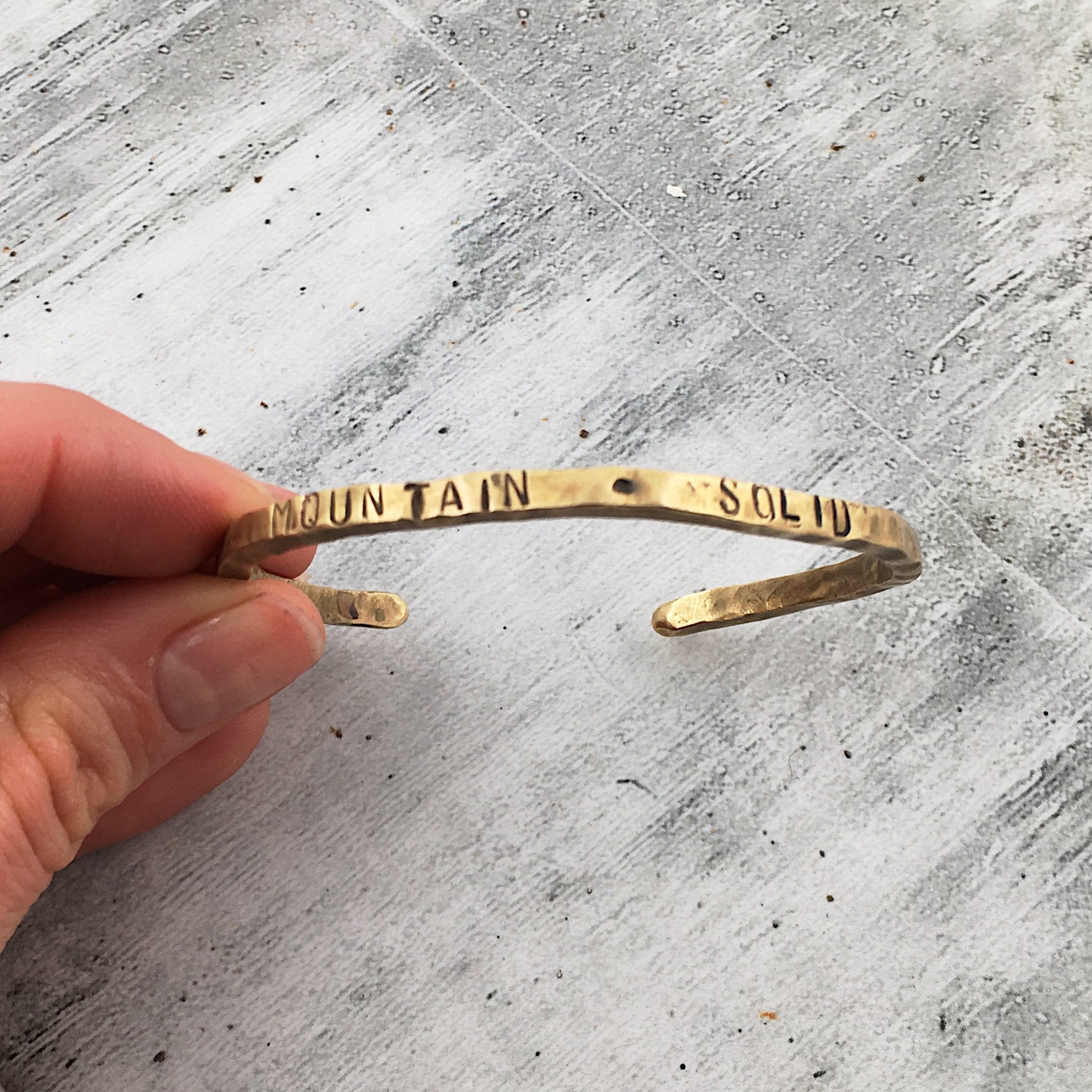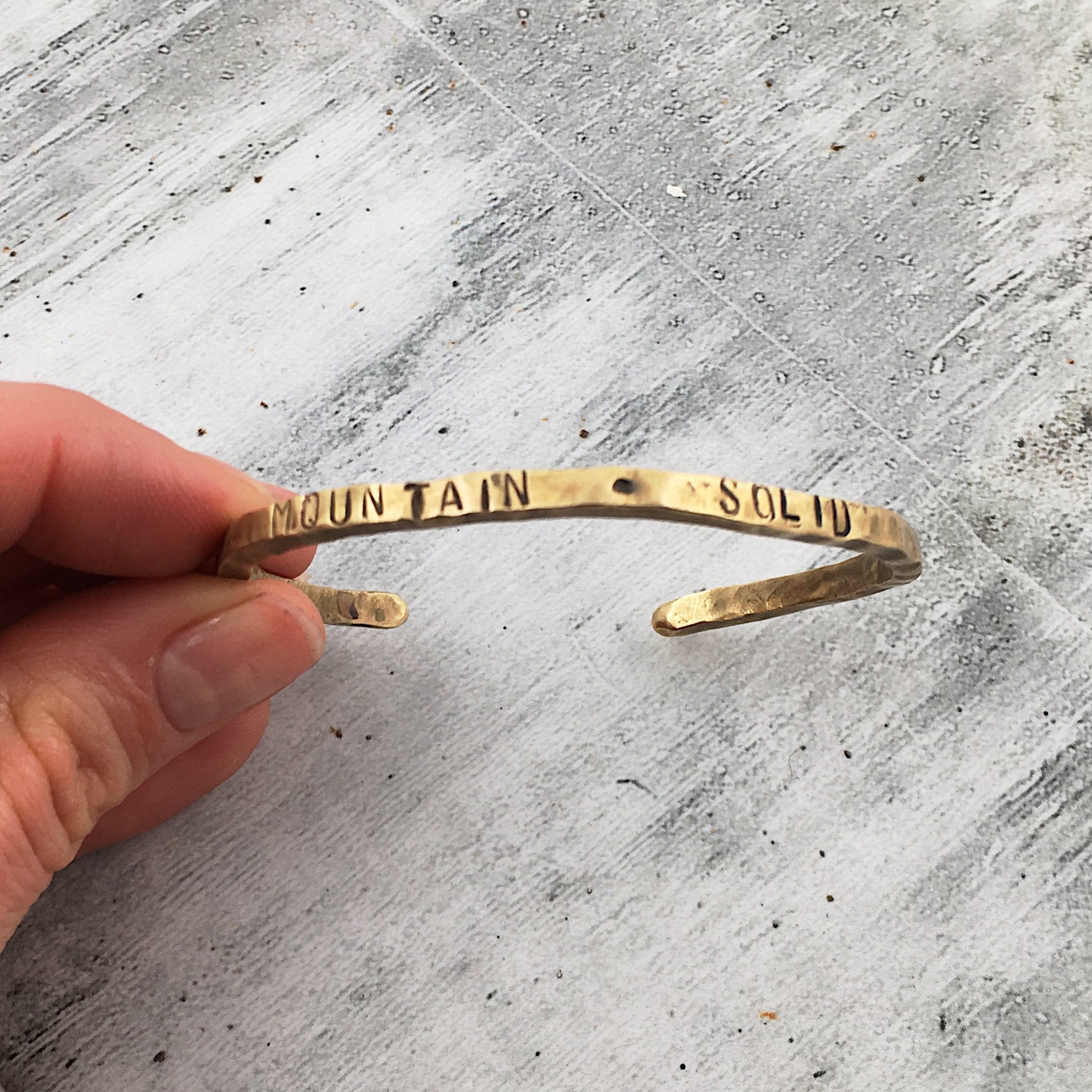 Mantra Bangle- Mountain Solid
Introducing our new Mantra Bangle Collection! I want to share my favorite "mantras" from Thich Nhat Hahn's teachings, in wearable form. The explanations with each piece incorporates diverse ideologies, gathered thoughts and tokens of wisdom from a wide array of mindfulness disciplines and buddhist teachings. These talismans are designed to aid in promoting inner stillness for our busy, modern lives. Take from it only what speaks to you, trust your own interpretation and make its significance as powerful as you wish.
Each bangle comes with an intention card:
Mountain Solid:
A daily reminder of the inherent inner strength available to us
Whether our emotions have swept us away, or vulnerability is our starting point, it is important to ground ourselves in the moment and remember that we are strong and unwavering. Repeating this mantra when feeling weak can help remind us of the strength that we have within ourselves. We are more than our emotions and often need to take a step back to manifest perseverance, composure and grit.
Mantra:
Breathing in; I am stable like a mountain, breathing out; I am solid.
When to use:
When we need strength, courage or a dose of vitality.

When our emotions have taken over or we feel overwhelmed.