Mantra Bangle- Flower Fresh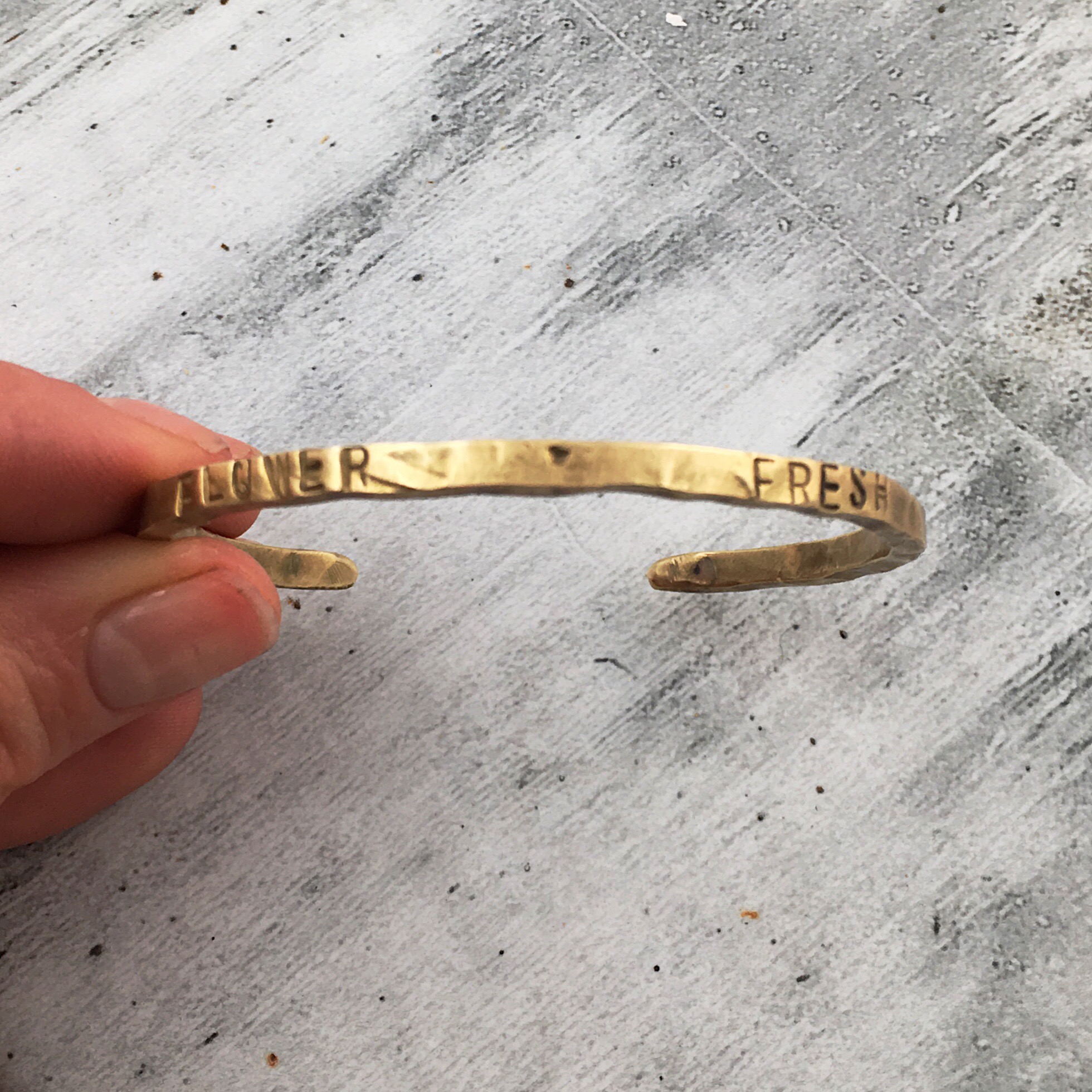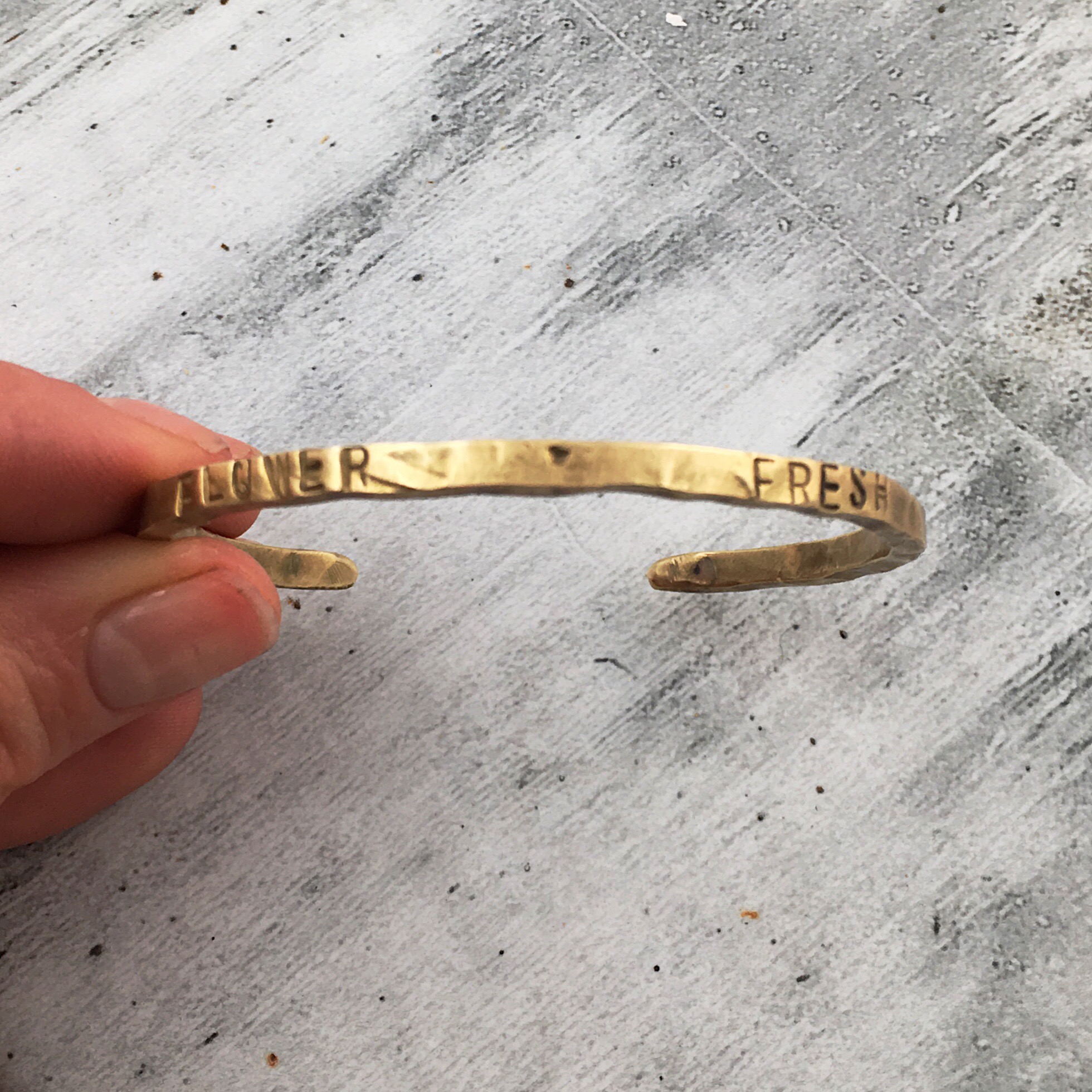 Mantra Bangle- Flower Fresh
Introducing our new Mantra Bangle Collection! I want to share my favorite "mantras" from Thich Nhat Hahn's teachings, in wearable form. The explanations with each piece incorporates diverse ideologies, gathered thoughts and tokens of wisdom from a wide array of mindfulness disciplines and buddhist teachings. These talismans are designed to aid in promoting inner stillness for our busy, modern lives. Take from it only what speaks to you, trust your own interpretation and make its significance as powerful as you wish.
Each bangle comes with an intention card:
Flower Fresh:
A daily reminder to take the time to truly care for ourselves.
An old Tibetan Buddhist belief says that we're all born fresh like flowers, but as we age, we often forget to tend to our own needs. This absence of self-care can lead to a wilted inner-landscape. It's important to be reminded that we must to be there for ourselves first and foremost. Showing up for ourselves everyday and being that which we seek, only then can we become self-nourishing. It is up to us to hold on to a youthful mindset and find a fresh glow in the everyday.
Mantra:
Breathing in; I am a flower, breathing out; I feel fresh.
When to use:
At the start of each day, when feeling low-energy or lackluster.
When agitated that others aren't meeting our needs.